Gambling in Vietnam: Regulations and Rules
October 27, 2023

If you are interested in any form of gambling in Vietnam, it's important to understand the legal situation. Vietnamese citizens are bound by strict gambling rules that prohibit certain forms of gambling and outline the possible punishments for those who break the law. In this guide, you will learn more about gambling regulations in Vietnam if you are considering playing casino games or betting on sports for real money.
Brief Overview of Gambling Regulations in Vietnam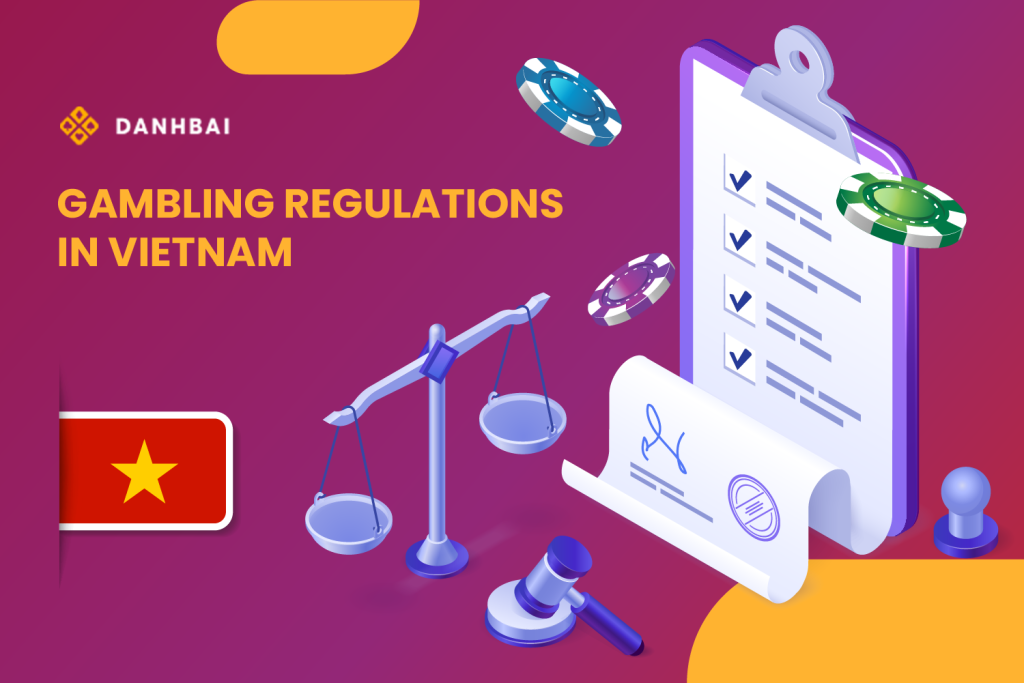 Is gambling legal in Vietnam? You definitely want to find the answer, and we are excited to help you if you want to play casino games or bet on sports. The good news is that you can gamble legally as long as you comply with gambling rules. The national lottery used to be the only legitimate gambling option for Vietnamese gamblers. But foreign visitors with passports could play in Vietnamese casinos legally.
However, the government has already made some gambling activities legal. And Vietnamese citizens can visit local casinos if they meet the requirements set by gambling authorities. What's more, players can take part in online gambling in Vietnam by visiting offshore casinos.

Popular Casino Games

The Online Casino Secrets

Explore the World of Online Casinos
The History of Gambling in Vietnam
Vietnamese citizens have been gambling for a long time. For instance, a traveler's notes from the 1940s indicate that some merchants in Vietnam had dice at their stalls. It's believed that they would use the dice to gamble with their customers. Housewives who believed in the power of horoscopes would also wager on their fortunate days.
The national lottery began in the 1960s and became the only legal form of gambling for a long time. Other forms of gambling were frowned upon until recently, when the government saw the economic need to legalize gambling activities. Qualified Vietnamese players can now visit certain gambling facilities that were initially only available to foreigners. Considering the trajectory the legalization of gambling is taking, more hotels with casinos are likely to emerge.
For internet gamblers, the easiest choice is to visit licensed online casinos since online gambling in Vietnam has yet to be legalized by the government. Players can take advantage of virtual private networks (VPNs) to access offshore gambling sites without detection.
Legal Framework for Gambling in Vietnam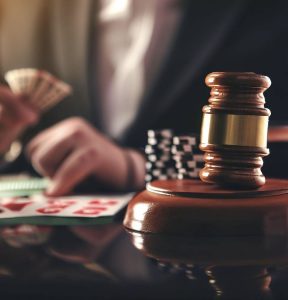 Is online gambling illegal in Vietnam? Well, let's take a closer look at the existing gambling regulations. The lottery was the only legal form of gambling in the country until the late twentieth century. Things changed in 2017 when the country amended the Criminal Code and passed laws to legalize local games of chance. A few casinos in luxury hotels were established, opening their doors to foreigners with foreign passports. Also in 2018, the National Assembly passed a bill to legalize sports betting on international football, greyhound races, and horse racing.
Vietnamese citizens who want to gamble legally in local casinos must be at least 21 years old and have a monthly salary of VND 10 million or more. They may also need permission from their family. Moreover, you cannot enter a casino in Vietnam if you have a criminal record. On top of that, local gamblers must pay a VND 1 million tax before entering a casino. For online gamblers, licensed international casino sites are the only option at the moment.
The Age Limits for Gambling in Vietnam
The government of Vietnam is committed to protecting its people from underage gambling. Considering the laws governing sports betting in the country, you must be at least 21 years old to engage in gambling activities. You can be punished for breaking the law as per the penalties mentioned later in this article.
We must also point out that 18 is the legal age for convicting most crimes in Vietnam. However, people as young as 15 can be held responsible for their crimes. But the bottom line is that 21 is the legal age set by the government for those who want to gamble locally. However, you can purchase lottery tickets at the age of 18.
The Penalties for Illegal Gambling
Failure to adhere to gambling regulations in Vietnam can lead to penalties. As mentioned before, the only legal gambling activities in Vietnam include the national lottery, some forms of sports betting, and casino games for foreigners and locals who meet certain criteria. Gamblers or gambling operators who break gaming laws may pay hefty fines, get a non-custodial sentence, or land in prison. Fines for guilty operators range from VND 20 to VND 100 million, and their assets may be confiscated. 
Gambling crimes that Vietnamese citizens need to avoid include winning or losing over VND 50 million through illegal gambling, using technology to cheat, and scamming people. Those found committing such crimes may pay fines ranging from VND 10 to VND 50 million. But the amount can be higher for repeat offenders. Moreover, serious gambling crimes carry a penalty of 3 to 7 years in prison. When it comes to non-custodial reforms, offenders must work at the selected institution for a period ranging from 6 to 36 months.
The Licensing Process for Casinos
Whether you want to play online slots or bet on your favorite sports, you must ensure that the gambling operator is licensed. This way, you will have the peace of mind you need to gamble safely for real money. With that said, investors who want to venture into the gambling sector in Vietnam must be licensed and regulated by government authorities. Foreigners must invest more than 2 billion dollars to obtain casino licenses in the country.
There are no clear laws stating the legality of online gambling in Vietnam. For your safety, we recommend visiting international online casinos or sportsbooks licensed by trusted authorities. The top licensors in the iGaming industry so far include the UK Gambling Commission (UKGC), the Malta Gaming Authority (MGA) and the Government of Curacao. 
The Regulation of Sports Betting
Is gambling illegal in Vietnam if you want to bet on sports at land-based sportsbooks or online betting sites? Well, you'll be delighted to learn that some sports betting activities are legal in the country. It all started in 2017, when plans to legalise sports betting began. Those plans materialized in 2018, when the National Assembly decided to legalize sports betting. Punters in Vietnam are legally allowed to gamble on horse races, greyhound racing, and international football matches.
To gamble on the above-mentioned sports, you must be at least 21 years old. However, when it comes to online gambling in Vietnam, you have to look for international sports betting sites. These gambling platforms are the only option for most Vietnamese gamblers who want to bet on other types of sports. You can use a VPN to avoid detection, and you must make sure that the selected bookmaker is licensed and regulated.
The Regulation of Lottery and Other Forms of Gambling
Playing the national lottery is one of the best ways to have fun and is a legal form of gambling in Vietnam. It all started in the early 1960s and has since been a great source of entertainment for Vietnamese citizens. Today, each ticket costs VND 10,000, and the amount to be won is made known to players every day.
Even though the government's efforts to legalize other forms of gambling are slow, the progress is significant. From the legalization of sports betting to allowing locals to visit local casinos, the laws are becoming friendlier than before. The most recent amendments to gambling laws are a clear indication that more forms of gambling will, soon or later, become legal.
The Impact of Gambling Regulations in Vietnam
Gradual changes to Vietnam's restrictive gambling legislation are expected to contribute to the country's economic development. The government's move to permit gambling has attracted foreign investors. Operated by businessman Philip Falcone, the Grand Ho Tram Strip is a good example of one of the best hotels with a casino in the country. This and other casinos are a great source of income, as foreign investors must spend a lot of money to be licensed.
The fact that there are gambling laws means that gamblers know what's legal or not. They are also aware of the possible punishments if they violate the law. Even though online gambling in Vietnam is still a challenge due to strict laws, the legalization of some forms of land-based gambling is the first step. We expect reforms to legalize locally-operated internet casinos in the future.
The Benefits of Gambling Regulations
If you are a player, visiting a regulated casino or sportsbook allows you to gamble legally without worrying about being arrested. Also, gambling laws prohibit operators from offering services to minors. Moreover, regulated operators encourage gamblers to play responsibly to avoid devastating outcomes. And you can rest assured that licensed gambling companies use safe casino payment methods. They allow players to use popular debit cards, bank accounts, and e-wallets. Thanks to anti-money laundering laws, there's no room for fraud. 
Regulated gambling establishments or online gaming sites also benefit the government financially. For instance, the government of Vietnam can now generate revenue through licensed casinos. Those who take part in gambling have to pay taxes, and we all know that taxation is the main source of income for most governments. Having gambling regulations in place also means that casino operators only obtain games from regulated companies. As a result, players can expect quality casino games created by accredited software providers.
The Challenges of Enforcing Gambling Regulations
Enforcing gambling laws is not always easy, and Vietnam is no exception. Making Vietnamese citizens pay huge fines has not stopped them from gambling. For instance, the government has tried to use foreign policy to stop its people from gambling in neighboring countries. Nevertheless, many Vietnamese gambling fans still cross the border to gamble in Cambodia. 
Restrictions on wagering on international matches have also prompted gamblers to opt for online gambling. And the truth is that it's extremely difficult for the government to control gambling activities on the internet. Many players use VPNs to mask their IP addresses, so the government cannot know their location.
Conclusion: Gamble in Vietnam Today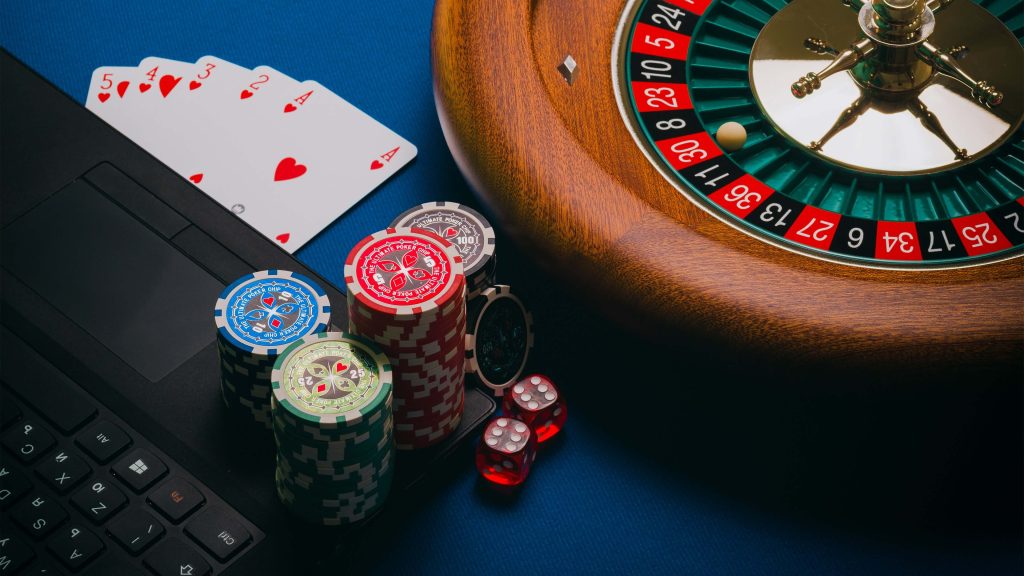 Now that you know the legality of gambling regulations in Vietnam, it's time to try your luck. There's nothing to worry about as long as you abide by the country's gambling rules. You are free to visit the approved local casinos if you wish to gamble locally. Of course, you must be of the required legal age to gamble, and you must earn VND 10 million per month or more to qualify. Taxes also apply if you want to gamble in Vietnam.
For the best gambling experience, you can visit offshore online casinos or sports betting sites that accept Vietnamese gamblers. There, you will find all sorts of online slots, table games, and even live dealer games. Above all, you can play with juicy casino bonuses for new and existing players. Note that you can use a VPN to hide your identity from the government.  
FAQ
Is Online Gambling Legal in Vietnam?
Players who want to enjoy online gambling in Vietnam can do so by visiting offshore gambling sites. Since there are no local online gambling operators regulated by the government, Vietnamese players are advised to visit online casinos or sportsbooks with gaming licenses.
Which Gambling Activities Are Legal in Vietnam?
Betting on the national lottery in Vietnam has been legal for many years. Other forms of gambling that have been legalized by the government include local games of chance and sports betting on international football, horse races and greyhound racing.
What's the Legal Gambling Age for Vietnamese Citizens?
According to Vietnam's gambling laws, the minimum gambling age is 21 years old. And you must have a monthly salary of at least VND 10 million and no criminal record to gamble legally.
Can Vietnamese Players Visit Land-Based Gambling Facilities?
Yes, local gamblers who meet the requirements set by the government can gamble in selected casinos in the country.