What Are Poker Ranges, and How Do They Work?
October 27, 2023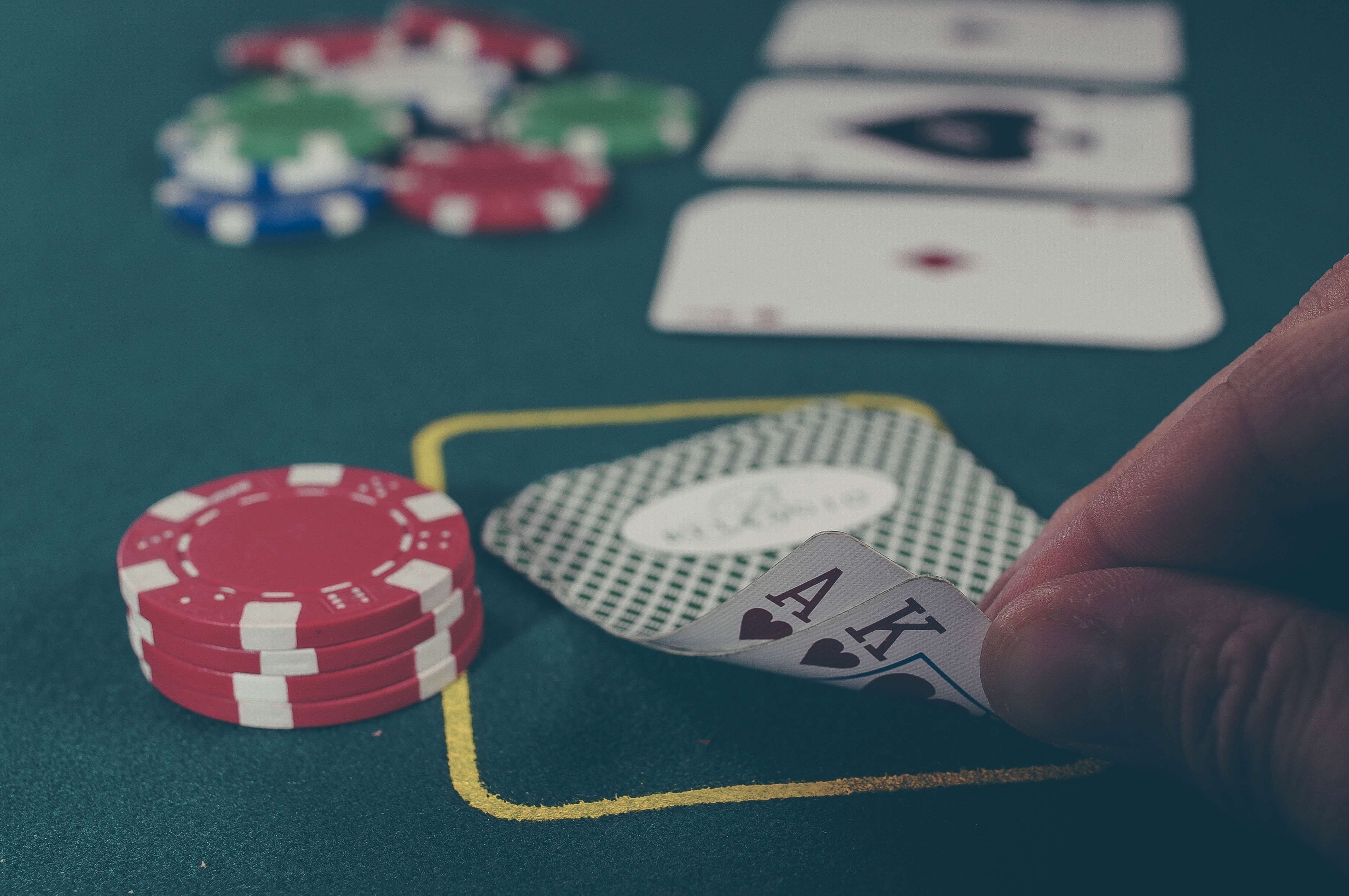 Every poker player must know about the poker ranges by position before they start playing. These ranges are sets of hands that either you or another player hold in a specific situation. If you don't know about them, don't worry, as we've got you covered. Below, you can read all about the poker hand ranges.
Inside the Mind of a Pro: Understanding Ranges in Poker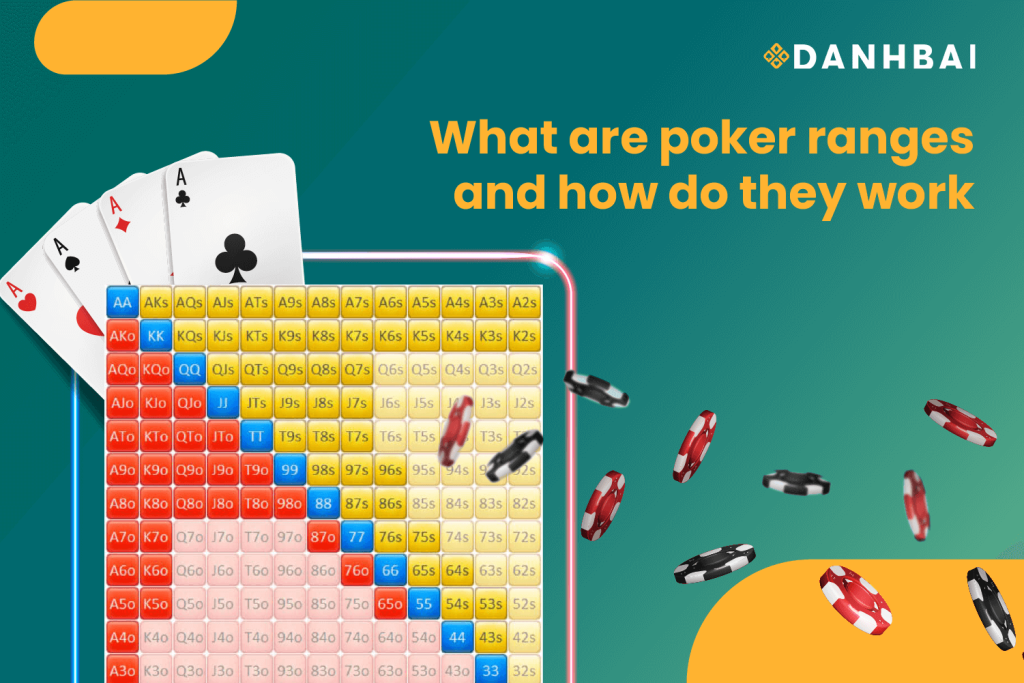 In a game of poker, there is a preflop range as well as a postflop range. They can vary widely depending on the cards that are in play at the moment. Knowing your opponent's range as well as your own, can greatly help you win a round.
You always start a round of poker by building up from the opponent's range preflop. The ranges are very wide before the community cards appear. There are five preflop ranges that you need to know about:
2.5%: AK/QQ+

5%: AQ+/TT+

10%: KJs/KQ/AJ+/44+

20%: 54s+/ATB/22+

33%: K8s/J8s+/43s+/53s+/A7o+/T9+/ATB/A2s+/22+/
Players can raise from the start, which indicates that they have a good hand. In this situation, you continue to clarify that range according to their actions. When the flop, turn, and river appear on the table, more information becomes available.
Before the discovery of the poker range charts, players were guessing the opponent's range of hands. Now you can play the game at online casinos and use such a chart simultaneously. The guessing part is still there, but it is way better when you use a poker range chart.
Decoding the Matrix: Unraveling the Enigma of Poker Ranges
You will determine the poker hand ranges using a 13×13 matrix chart that has 169 hand combinations. Remembering them is hard, but not impossible. You can even play online poker today at Vietnamese casinos and use a chart on the side.
There are four formats that represent the poker range. On the chart, all possible pocket pairs appear diagonally across the matrix. The suited hands are above that diagonal, which appears with the letter "s". Below the diagonal hands, you will find the off-suited hand combinations with the letter "o". When you use software to determine the player's range, it provides you with certain percentages. You can see them in the percentage form, which shows all possible poker opening ranges.
Then there are the combo range counts. They show how many options a player has to create a combination. Keep in mind that your hole cards impact these combos. A pocket pair can feature only six combos. For instance, below, you can see the combos of pocket 7s:
7d 7h

7s 7c

7d 7s

7h 7s

7d 7c

7h 7c
And finally, we have the range strands. They are a string of text that shows all the hands that you choose on the chart.
Players Also Liked

How To Win Blackjack

Popular Casino Games

Roulette Strategies
Why Should You Learn Poker Ranges?
Understanding the range of hands in poker is crucial, and every player should be aware of it. Every professional player sharpens up their skills in determining the range in poker. There are many variables in a game of poker. So, guessing a poker range hand is a higher level of thinking. It requires a lot of game and memory practice to increase your poker knowledge. There are several reasons why you should study the poker ranges chart. Below, we will reveal some of them so you know about their major benefits.
You can start playing with more confidence when you have a solid idea of the opponent's range. Knowing that will give you a clear idea of the cards that they hold. From there on, you can use that range in your favor and make the best move.
If you are good at reading your opponent's calling ranges, then you can easily spot a bluff. But this requires knowing the other player's characteristics and style of play. Also, you must have a lot of poker practice in order to master this "sixth sense".
The preflop range can change drastically when the community cards appear on the table. Connecting the dots on how they affect each of the players' ranges will get you some useful information. As the turn and river appear, you will have a much clearer idea about the situation.
4
Better Tournament Result
At poker tournaments, you will come across all kinds of bad and good players. Constantly waiting for a big hand isn't an option at these events. Understanding the poker range of each of the players is a crucial strategy that you must follow.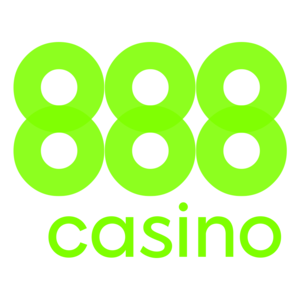 Casino 888
100% match bonus of up to $100
How to Apply Poker Ranges in Your Decision Making
The poker ranges apply everywhere, regardless of whether you are playing poker at land-based or live casinos. To increase your decision-making skills with them, you will first need some practice. That way, you will memorize the poker range chart more effectively. However, playing poker online gives you a chance to use the software. Or, you can even determine a range manually with a printed chart. It all starts by setting a preflop range strand on your opponent's hand. Here, you look at the player's actions and style of play, as there is very little information that you can use.
Your starting range includes around 50% of the hand combinations. However, a UTG opening range goes between 12% and 15% of the hands if it decides to raise. By learning these preflops, you can deduct a 17% calling range. If you remove a few hands, then that percentage will rise to 30%.
How to Apply Poker Ranges in Your Decision Making
In the following table, you'll find the range of hands that players commonly choose to raise before the flop, accounting for approximately 9% of all possible combinations:
Here, the range of hands with a higher percentage of preflop raises, around 50% of all possible combinations are presented:
| | 50% | |
| --- | --- | --- |
| 22+ | A2s+ | K2s+ |
| Q7s+ | J7s+ | T7s+ |
| 96s+ | 86s+ | 75s+ |
| 64s+ | 53s+ | 43s |
| A2o+ | K5o+ | Q8o+ |
| J8o+ | T8o+ | 98o |
| 87o | 76o | 650 |
Advanced Strategies for Poker Ranges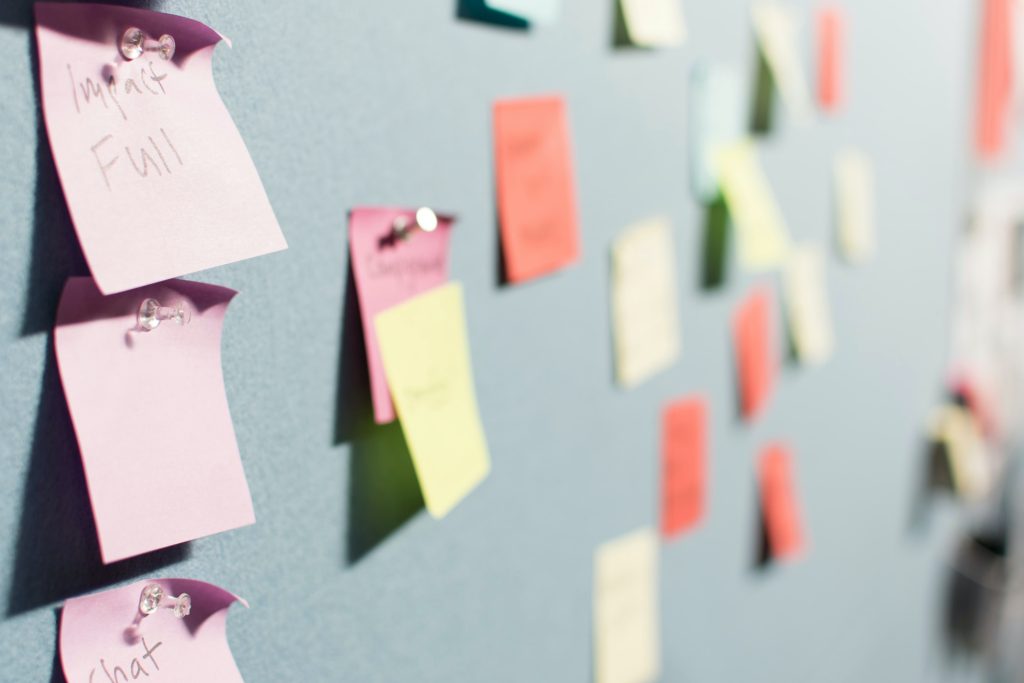 Playing online casino games such as poker is much more effective if you use an advanced strategy. Below, we will reveal some poker range strategies that you can employ.
Think and Play Faster
This strategy requires a lot of practice in determining a hand range. When you achieve that, you can start playing faster, especially with your strong hands. This will build up the pot, which will result in a bigger win.
Attack the Weaker Players
Combining the player's hand range with their characteristics and style of play is crucial. Following this strategy means dealing with these players early in the game. Figure out their ranges, and you can easily collect their chips.
The Bluffing Strategy
The name speaks for itself. Following this strategy combines discovering the opponent's ranges with bluffing. But it requires very good bluffing skills that you can use to your advantage. You will need to get inside the opponent's head to make this strategy work.
Conclusion: Play Poker Like a Pro Today
Understanding a hand range in a game of poker is crucial for winning in the long run. It helps you determine the player's hands as well as upcoming moves in the game. There is a wider range of possible combinations at the beginning.
But, when the community cards land on the table, everything clears out. If you want to become a better poker player, then learning the hand ranges is necessary. You can do that either with the use of software or by studying a chart manually. Although this is an option at online casinos, in real-life play it is much more demanding. It requires a lot of practice and determination to play poker like a pro.
The biggest profit in these games comes from using ranges and casino bonuses and promotions simultaneously. You can even use the offers to test your poker skills before playing with real money.
FAQ
What Are Poker Hand Ranges?
The hand ranges in poker refer to the set of hands that a player might feature in a specific situation. They are based on the player's action, gameplay, and the cards in play.
What Is a Poker Chart of Ranges?
A poker chart of ranges is a 13×13 matrix that features 169 hand combinations. On the chart, all possible pocket pairs appear diagonally across the matrix. The suited hands are above that diagonal, while the off-suited ones appear below the diagonal hands.
During a Preflop, What Ranges Should I Play?
You should base your preflop ranges according to your position, opponents, and style of play. Always adjust your ranges based on the game that you play.
How Can I Calculate a Player's Hand Range?
You will need to know the player's characteristics, style of play, skills, and position on the table. Additionally, the stakes and game dynamics are also important factors.