How to Win at Baccarat by Knowing the Best Strategies
October 27, 2023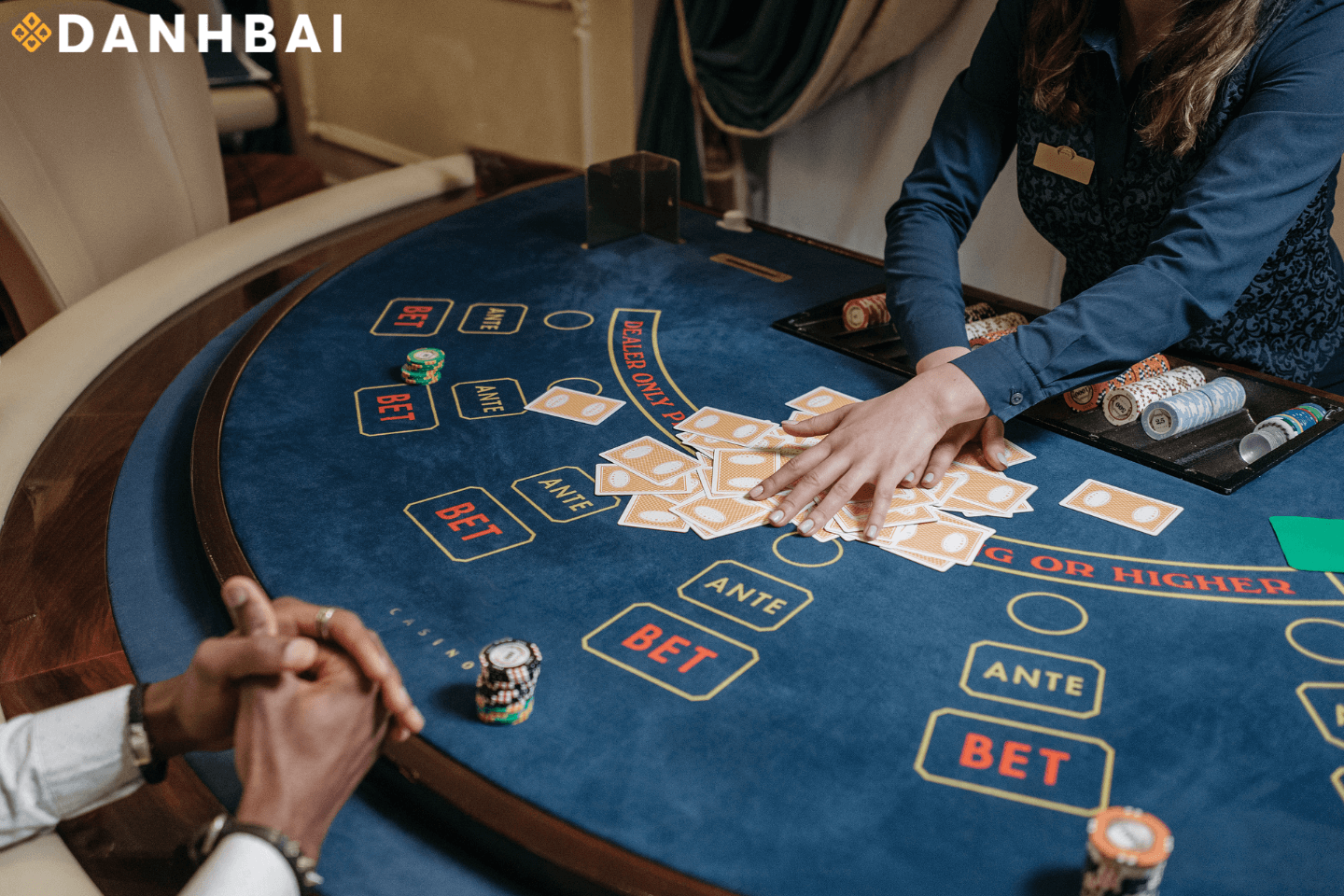 If you're a table game lover, you probably know that there are some popular systems and strategies that can help you get a positive outcome. Baccarat is no exception at all. Curious about the most popular strategies high-rollers use to get some nice winnings? Keep reading this article, because we will discuss the most successful baccarat strategies and mistakes, and give you a few tips to win this dynamic game.
The Best Strategies for Winning at Baccarat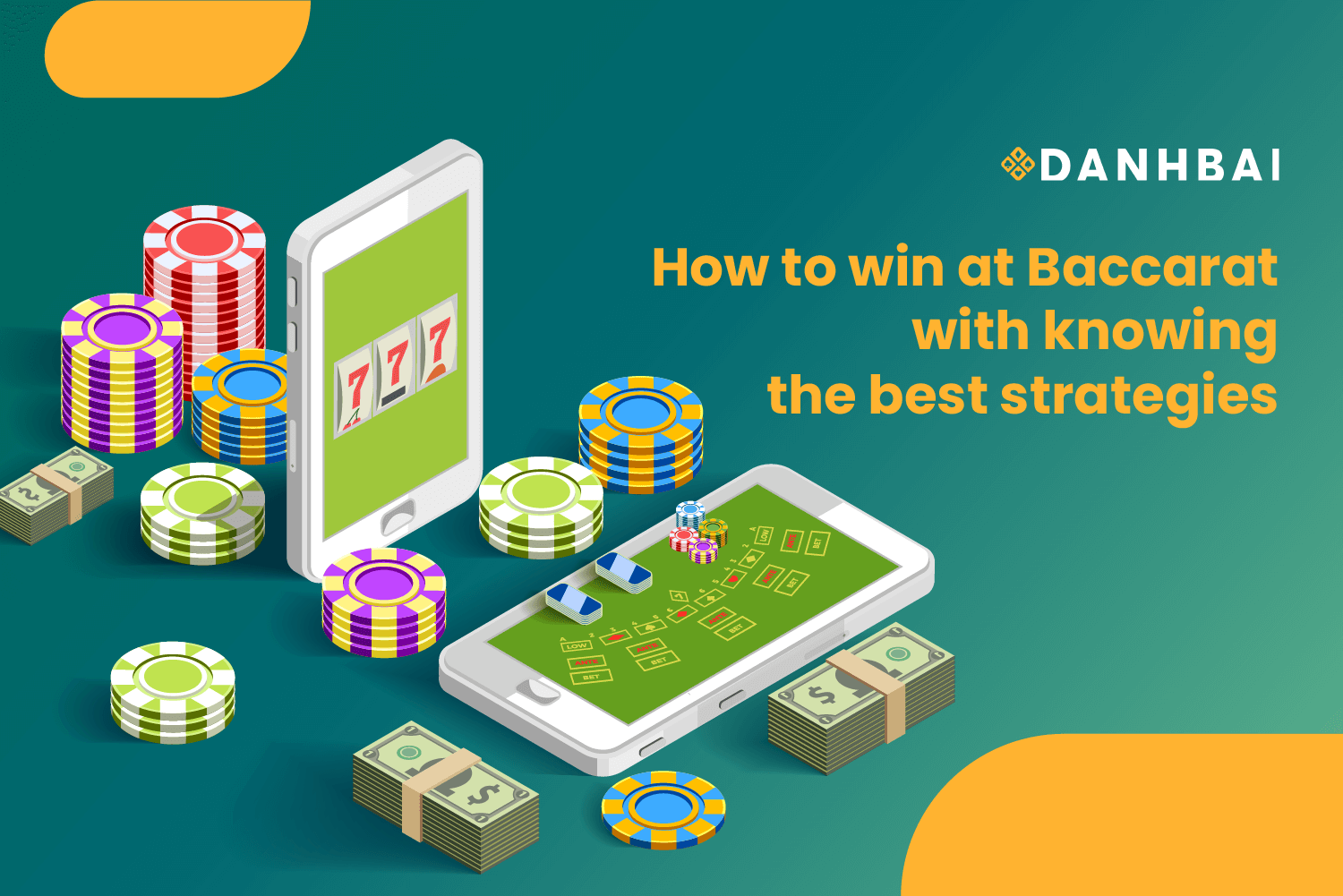 Casino players throughout history have studied baccarat and developed a vast array of advanced strategies and systems to get the most out of their wagers. So, if you want to play the online baccarat game and wonder how to win by knowing the best baccarat strategies, keep reading. Below, we will explain some of the most commonly used strategies for winning at baccarat.
The Martingale Betting System
The Martingale betting system is among the most commonly used high-roller strategies for winning in baccarat. This system is based on the simple math of progressively increasing your bet after a losing hand. As mentioned before, the strategy can be very risky and is more suitable for high rollers.
The logic behind increasing your bet after losing is that as the game progresses, it gets closer to the RTP, and so do your chances of winning. For example, if you lose $10 on your first hand, you should bet $20 on the next hand, and so on. After a while of losing hands, there is a high probability that you'll have a winning hand that will cover all of your losses and earn you some extra profit. However, keep in mind that the Martingale system may be banned in some casinos to protect gamblers from progressively losing a lot of money.
The Paroli Betting System
The Paroli baccarat strategy is the opposite of the Martingale betting system, and hence, it's called the reverse Martingale. The logic behind this system is to play on the safe side only – double your bet only if you have a winning hand, and double down if you lose.
For example, if you win a hand with a $20 bet, you should increase your bet to $40 on the next hand. And vice versa, if you lose $20, you should bet $10 on the next hand. The goal is to have three winning hands in a row, and hence, the worst outcome is returning your initial bet only. The Paroli system is also more suitable for players with higher bankrolls. It is generally considered less risky than the Martingale system, but is not without risks.
The Fibonacci Strategy
The Fibonacci baccarat strategy is also among the most advanced systems that require doing math before betting. This strategy includes making sequences of numbers to decide on your next bet, after losing one. The Fibonacci sequence begins with 0 and 1, resulting in a sequence like 0, 1, 1, 2, 3, 5, 8, 13, and so on. To be more specific, the number should be the sum of the two numbers preceding it. Let's see a practical example. If your first baccarat bet has been $1, according to this strategy, your next bet should also be $1 since 1+0 = 1. Furthermore, your next bet would be $2, since 1+1 = 2, and so on. 
The Fibonacci strategy is quite an advanced one that requires some good math skills as well as a bigger bankroll. But if you manage to master the sequence calculation, it has been shown to be a quite profitable strategy.
The D'Alembert System
Finally, we have the D'Alembert system, among one of the most popular strategies to win baccarat. This system has been made to prevent gamblers from making steep losses. It works through a base number, and you should increase your bet by this specific number each time you lose a baccarat hand.
For instance, if your base number is 1, and you lose a bet of $2, the next bet should be increased by 1 or $3 in this case. If you also lose this bet, then your next bet should be $4. However, this system is different when it comes to winning bets – each time you win a hand, you should decrease your bet by the base number. This way, you will even out your wins and losses and won't lose a lot from your bankroll.
Players Also Liked

How To Win Blackjack

Popular Casino Games

Roulette Strategies
Tips and Tricks for Playing Baccarat Game Like a Pro
Bacarrat is one of the best online casino games, but only if you know how to implement the best practices. At this point, it's essential to point out that winning the baccarat game requires more than using common winning strategies – there are a few other things that might help you limit your losses and get the best winning outcome. Keep reading to learn a couple of baccarat game tips and tricks to get the most out of your bets.
Start with Small Bets
No matter if you're playing for fun or to get yourself some extra cash, starting out with small bets is indeed smart. Not only will you get the right "feeling" of the game, but you will also gain some confidence and see whether you're playing on the right baccarat table or whether you should search for another one. Remember, you can always increase your bet for the next hand and even test some of the betting strategies we talked about.
Choose the Right Table
There is a wide variety of baccarat offers online, so don't limit yourself to the first table you come across. For instance, if you're a beginner, it's best to start with standard baccarat to get comfortable with the gameplay. On the other hand, there are high-roller and other baccarat tables that are more suitable for those with higher bankrolls. So, make sure you explore your options before placing larger stakes.
Don't Chase Your Losses
Regardless of the type of baccarat table you choose, one of the worst mistakes you can make is chasing your losses. Baccarat is a game of luck, and there isn't a strategy that can guarantee the return of your money. Making higher bets to win your losses back can cost you even more, and it's always recommended to quit your gambling session before you lose even more money.
Keep Track of Your Wins and Losses
After playing a couple of baccarat hands, it's easy to lose track of how much money you won and lost. Although almost all online casinos offer scoreboards, it's better if you keep track of yourself to prevent any negative surprises after ending your gambling session.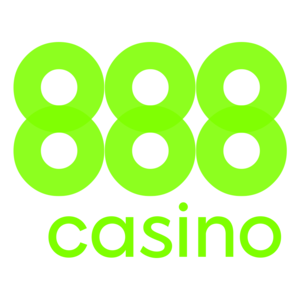 Casino 888
100% match bonus of up to $100
How to Manage Your Money While Playing Baccarat
Getting immersed in the fast-paced gameplay of baccarat can be very easy, especially if you're a newbie to gambling. Hence, it's important to get familiar with money-management techniques to avoid spending more money than you can afford. Keep reading.
Estimated Time Needed: 05:00 Tools Needed: PC, Smartphone, Tablet Supplies Needed: Time, Money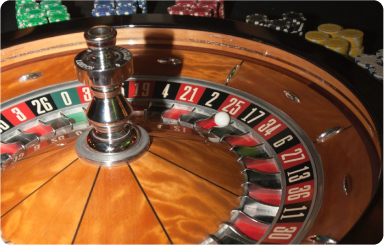 Step 1
Set a Budget and Stick to It
Before you start a gambling session, it's important to set a gambling budget. This way, you can control how much you spend on gambling and prevent losing any money you can't afford.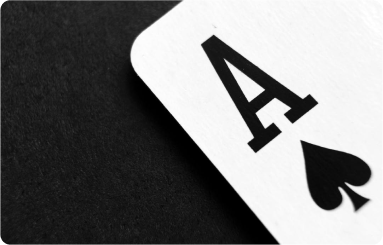 Step 2
Setting win and loss limits is an effective way to control how much money you spend. Once you reach your limit, it's important to take a break and end the session to avoid overspending.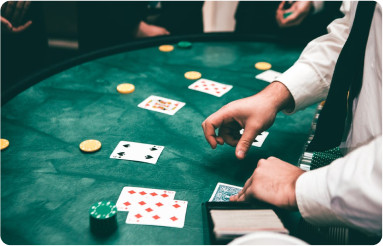 Step 3
Don't Bet More than You Can Afford to Lose
Setting budgets and limits is indeed the best technique to control how much you spend on gambling. However, you should know that not every game will be profitable. This is why it's important to plan ahead and gamble only the amount that you can afford to lose.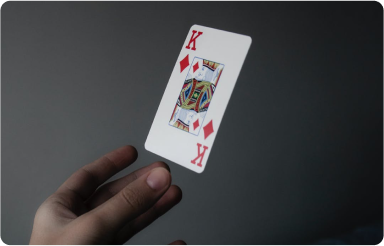 Step 4
It's a fact that gambling problems exist, and one of the ways to keep you from losing more than you can afford is to know when to end your gambling session. Having control over your entertainment time is equally important as setting limits and budgets. Not only will it prevent you from crossing them, but it's also crucial for gamblers who have experienced a series of losing bets.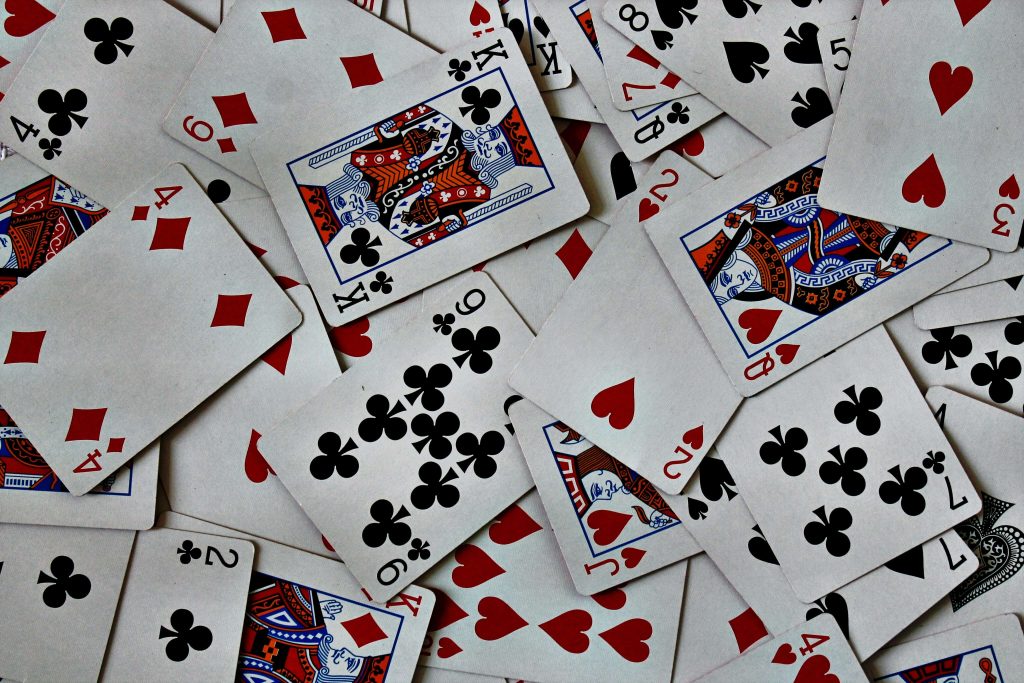 Common Mistakes to Avoid While Playing Baccarat
If you prefer baccarat over other table games, you're probably familiar with the fun, yet fast-paced and dynamic gameplay. Well, this can sometimes be an issue, as it can make some gamblers act impulsively and make wrong decisions that cost money. If you want to avoid such mistakes before you play live baccarat online casinos, keep reading. Our casino experts have gathered and made a list of the most common mistakes players make at baccarat tables.
Betting on the Tie

When playing the baccarat game, gamblers have 3 betting options - betting on the player, betting on the banker, and betting on the tie. Each of these options has different house edges, with betting on the tie having the highest (9.5%). When compared to the other bets, betting on the tie payouts doesn't happen as often. Hence, it's best to skip this betting option, especially if you're not experienced or have a very limited gambling budget.

Changing Your Betting Pattern Too Often

Almost all of the baccarat strategies take time to give the best outcomes and might be profitable only in the long run. So, if you decide to test one of them, it's recommended to stick to it instead of experimenting with different patterns. For instance, the Martingale system imposes increasing your bet until the game gets close to the RTP and gives a good payout, while the D'Alembert system requires playing in sequences to control your losses and wins. Mixing different strategies and patterns will only cost you more, so make sure you avoid it.
Not Understanding the Rules

Last but not least, no game can be played without getting familiar with the rules. Even though baccarat has very simple gameplay, make sure you understand the basics before placing your first wager. Also, there are many online casinos where you can play the game baccarat for free. The only thing you have to do is access the demo version without making any accounts or depositing any real money. This way, you can play for free, familiarize yourself with the gameplay, and even test some of the most profitable strategies to see which one has the best outcome. Once you get the "feel" and gain confidence, you can start playing for real money.
Make Your Way to Winning Baccarat Now
Joining popular baccarat tables at the best online casinos in Vietnam can be rather dynamic, and you need a good strategy to secure some nice rewards. From the popular Paroli and Fibonacci strategies to the D'Alembert advanced sequence gameplay – the range of systems you can use is huge.
However, having a good strategy is not enough to win over the dealer. Controlling your spending, knowing when to stop, avoiding certain bets, and not sticking to your strategy often result in losing your bets.
Finally, keep in mind that baccarat is a pure game of luck, and sticking to the most popular strategies or following every expert tip you come across is not a guarantee for winning. So, it's best to play for fun and allow yourself only the amounts you can afford.
FAQ
What Strategies Are Best for Winning in Baccarat?
There is more than one strategy that can help increase your chances of winning in baccarat. In this article, we have explained some of the most popular ones, such as the Martingale strategy, the Paroli strategy, the Fibonacci strategy, and the D'Alembert sequence system.
Are Baccarat Strategies Profitable?
While some gamblers swear by the strategies we discussed above, there is never a guarantee that you can win at baccarat. It's always recommended to play baccarat and other table games just for fun. You should also set a budget and limits, and end your gambling sessions in time to prevent huge monetary losses.
Is Baccarat a Game of Skill?
Baccarat is a game of skill, but there isn't a guarantee that you can win any rewards. However, there are a few strategies we discussed in this article, that might increase your chances of winning, or at least prevent you from losing a lot of money.
Where Can I Play Baccarat in Vietnam?
There are many online casinos where you can play baccarat in Vietnam. Check out our list in this article to see which platforms our gambling experts recommend.