The Most Popular Casino Games in 2023
October 27, 2023

Are you a fan of casino games and wondering what the most popular game will be in 2023? Look no further! In this article, we'll dive into the most popular casino games in 2023, the best online casinos to play them in Vietnam, and the top 6 online casino games you won't want to miss.
Players Also Liked

How to Win Blackjack

The Online Casino Secrets

How to Avoid Scams
The Top 6 Online Casino Games in Vietnamese Casinos
When it comes to online casino games, there are countless options to choose from. To help narrow down your choices, we've compiled a list of the top 6 online casino games played in casinos that are sure to keep you entertained for hours.
Slots
Slots are undoubtedly one of the most well-known and beloved casino games, and it's not difficult to see why. With their high RTP (Return to Player) rates and extensive range of options, they're a favorite among players. There are two primary types of slots to choose from: classic and video slots. Classic slots draw inspiration from the traditional slot machines found in land-based casinos, while video slots offer more sophisticated graphics and animations. Among the most popular slot titles are:
Starburst

Gonzo's Quest

Book of Ra
Poker
Poker is one of the most popular card games in the world, with a large following among casual players and professionals alike. In addition to the classic Texas Hold'em, other variations like Pai Gow, 3-card, and video poker have also gained popularity.
Pai Gow Poker is a unique game where players try to create two separate hands from seven cards dealt to them, while 3-Card Poker is a simple, fast-paced version of the game. Video poker is a computerized version of the game that is played on a machine and offers a wide range of variations, including Jacks or Better, Deuces Wild, and Joker Poker.
Roulette
Roulette is a classic casino game that is played on a spinning wheel. To win, you'll need to guess where on the wheel the ball will stop spinning. The game has various betting options, such as red or black, odd or even, and specific numbers or groups of numbers. Roulette is a game of chance, and although there are various strategies players can use to try and improve their odds, ultimately the outcome of the game is determined by luck.
Blackjack
Blackjack is another popular card game that is played against the dealer. The objective of the game is to have a hand value of 21 or as close to 21 as possible without going over. The game is played with one or more decks of cards, and players are dealt two cards each. They can then choose to hit, stand, double down, or split their hand, depending on the cards they have and the dealer's face-up card.
Baccarat
Baccarat has emerged as a top favorite among table games in online casinos in Vietnam. Its straightforward gameplay is a significant factor in its widespread popularity, coupled with the allure of potential big wins and a low house edge. Additionally, the social aspect of the game enables players to bet on either the banker or player hands, mingle with others at the table, and relish the excitement of the game. Regardless of whether gambling online or in-person, baccarat has become a sought-after pastime among Vietnamese players who seek an engaging and entertaining form of gambling.
Live Dealer Games
Live dealer games are a recent addition to online casinos and offer players the chance to experience the thrill of gambling in a real casino from the comfort of their own home. The games in this category are played against live dealers who are broadcast to the player's device in real time. Players can interact with the dealer and other players at the table, making the experience more immersive.
Conclusion
In conclusion, we've covered some of the most popular online casino games in 2023, including online slot machines, poker, roulette, blackjack, and live dealer games. Each game offers a unique experience and requires a different level of skill and strategy. Whether you're a seasoned pro or a beginner, there's a game out there that's perfect for you.
We encourage you to check out our top picks for online casinos, which have been carefully selected for their reliability, safety, and range of games. Our picks offer generous bonuses, fast payouts, and a seamless gambling experience, so you can focus on enjoying your favorite games.
1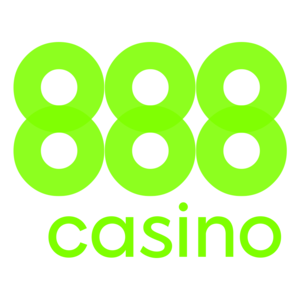 Casino 888
100% match bonus of up to $100
21+ Gamble responsibly GambleAware.org T&C's apply
2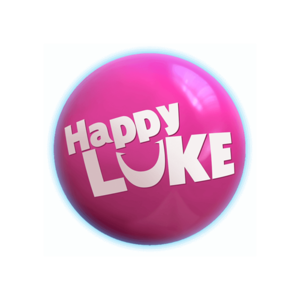 HappyLuke
300% up to 4,600,000 VND + 100 Free Spins
21+ Gamble responsibly GambleAware.org T&C's apply
3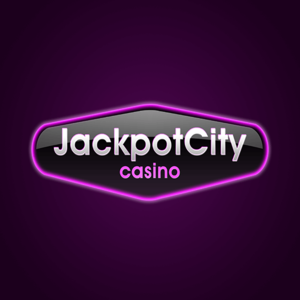 Jackpot City
Wagering: 70x (bonus amount)
21+ Gamble responsibly GambleAware.org T&C's apply
FAQ
What Is the Most Popular Casino Game in Vietnam?
The most popular games at Vietnamese casinos are slots, poker, baccarat, blackjack, and roulette. Online slots are easy to play and offer the chance to win big jackpots. Baccarat is popular due to its low house edge, while blackjack and roulette are games of skill that allow players to use strategy to increase their chances of winning.
Is It Easy to Learn How to Play Baccarat?
Yes, baccarat is relatively easy to learn, and it's another popular casino game. The game is played with a simple set of rules and doesn't require much strategy. It's also a social game, as players can bet on the banker or player hands and interact with other players at the table.
What Are the Different Types of Blackjack Games Available at Online Casinos in Vietnam?
There are several types of blackjack games available at online casinos in Vietnam, including classic blackjack, European Blackjack, Vegas Strip Blackjack, and Atlantic City Blackjack. Each game has slightly different rules and gameplay, offering players a variety of options to choose from.
Can You Win Big Playing Slots at Online Casinos in Vietnam?
Yes, winning big while playing slots is possible at online casinos in Vietnam. Many operators feature progressive jackpot slots that offer the chance to win millions of dollars in prizes. However, it's important to keep in mind that slots are games of chance, and winning is not guaranteed, even with a large jackpot.