The Popularity of Gambling in Vietnam - Trends in Online Gambling
Thanks to new trends in online gambling, the iGaming industry in Vietnam has grown tremendously despite regulation issues. Online players in the country have access to many offshore casino gambling sites and online betting platforms. Continue reading to delve into the online gambling industry's trends that have helped the online gaming sector grow significantly in Vietnam. We'll also cover the various measures taken to regulate online gambling activities.
Recommended Online Casinos for Vietnamese Players
Our experts have tested and approved the best online gambling websites suitable for players in Vietnam. We have recommended the top online casinos and sports betting platforms that offer real-money gambling services on mobile devices and computers. Pick a gaming site from our list below and sign up to gamble online when you sign up and deposit. Remember to claim a casino bonus to start playing casino games with bonus money or free spins.
Overview of Online Gambling in Vietnam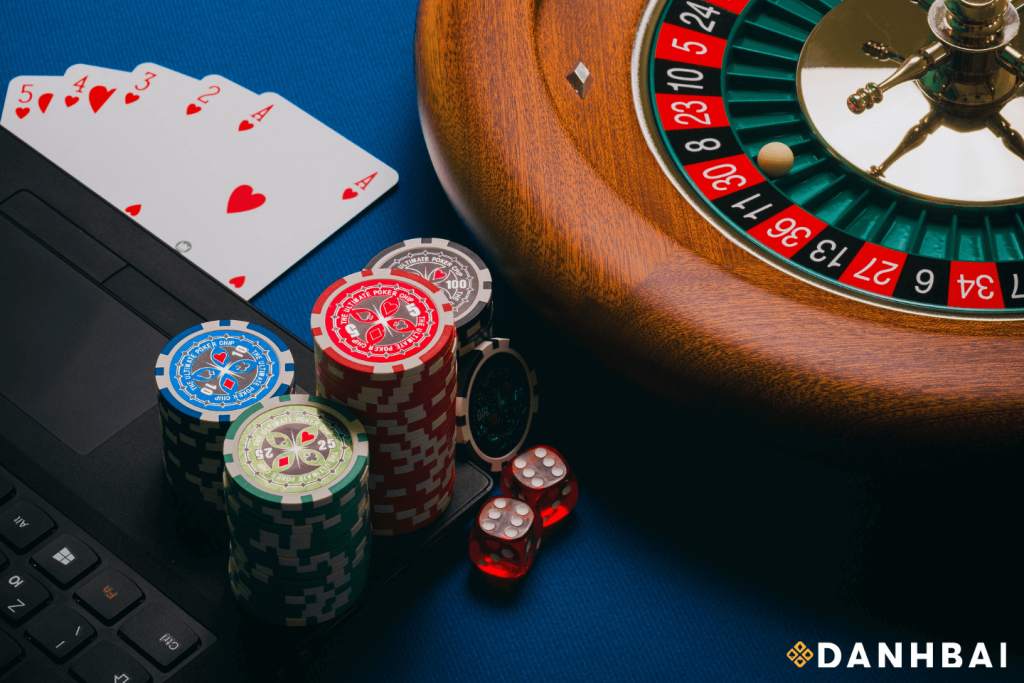 Different forms of gambling existed in Vietnam even before the introduction of online games. Still played today, Bầu Cua Cá Cọp is one of the earliest games loved by gamblers in the country. This is a simple board game played with three dice, often during New Year celebrations in Vietnam. It's also believed that merchants in the early 20th century played dice games with their customers. However, most forms of gambling have been prohibited in Vietnam for centuries. 
Online gambling is still considered illegal at a time when the global online gambling market size is increasing. The lottery was initially the only legal gambling option, but new regulations were introduced in 2017 to legalize selected forms of sports betting. Despite such restrictions, the nation's gambling industry is gradually growing courtesy of offshore operators tapping into the online sports betting arena and offering top online casino experiences. Also, recent changes in gambling laws have made it possible for Vietnamese citizens to gamble legally in local hotel casinos.
Digital Transition: How Gambling Evolved in Vietnam
As a country in an Asian region where online gambling is prominent, Vietnam is gradually attracting the attention of major companies operating the top online casinos. According to a 2022 report by Grand View Research, the online gambling industry worldwide was valued at USD 63.53 billion in 2022. Moreover, economic growth and an increase in the number of people willing to spend on leisure activities will fuel growth in the Asian region.
According to an online gambling market report by TMG Research, Vietnamese online gamblers bet on sports, fantasy sports, card games, lotteries, slots, poker, and table games. These are rapidly growing gambling categories, not only in the country but across the globe. With key players investing in online casinos and sports targeting players in Vietnam, the country's online gambling market is expected to grow tremendously. 
We must also mention that the majority of citizens own mobile devices with access to internet services. And many major companies operating in the casino gambling market are now utilizing software suppliers with a positive reputation, such as NetEnt and Evolution Gaming. They also use popular online payment gateways to facilitate safe online payments.
Players Also Liked

Safe Online Casinos

Online Blackjack

Welcome Bonus

Online Slots
Legal Framework of Online Gambling in Vietnam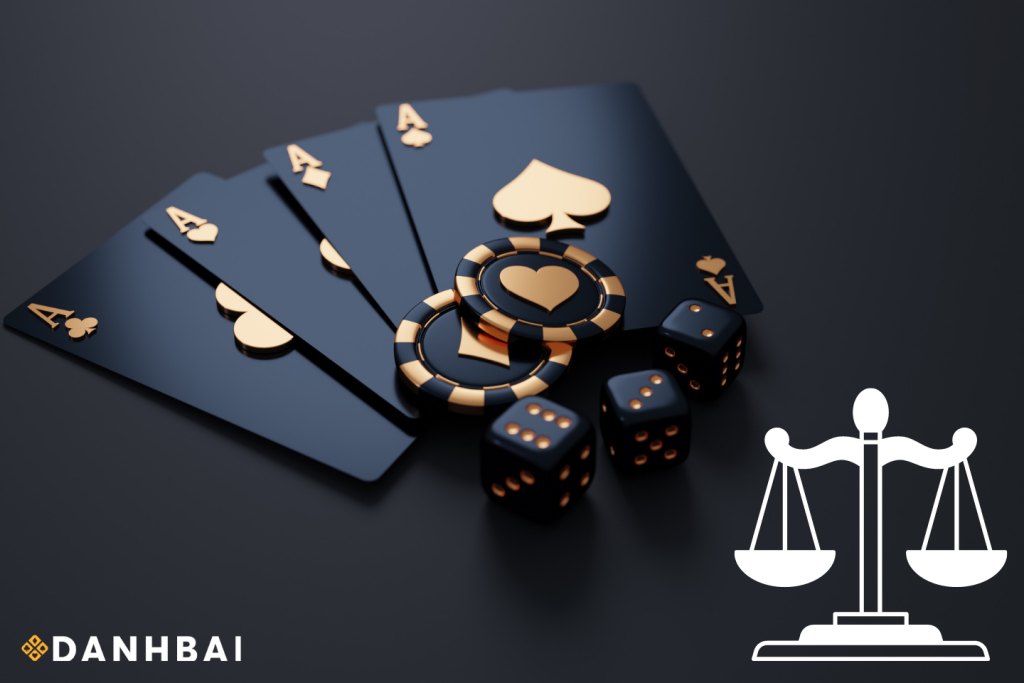 It's important to know which Gambling Act or laws apply to online gaming before you begin gambling in Vietnam. The truth is that most types of online gambling in Vietnam are still illegal. The lottery was legalized towards the end of the 20th century, and the government has already tried to eradicate illegal forms of gambling by shutting down some gaming sites.
However, the government has introduced gambling laws intended to facilitate regulated online gambling and license land-based casinos. The legalization process began in 2017 with new gambling regulations in Vietnam legalizing games of chance. According to Decree No. 06/2017/ND-CP, legal gambling activities in Vietnam include lottery and sports betting on international football matches, horse racing, and greyhound racing. 
On top of that, the new law allows Vietnamese citizens to visit hotel casinos that were initially reserved for foreigners. But you must be at least 21 years old and have a monthly income of over VND 10 million. The government also introduced a tax revenue collection scheme where locals have to pay an entry fee. Gambling site licensing is another issue faced by companies that wish to operate locally in Vietnam. For this reason, players often find it more convenient to explore offshore online gambling platforms. However, it's crucial to prioritize operators that are duly licensed for a secure and legitimate experience. 
Current Trends in Online Gambling in Vietnam
Several factors have influenced the market expansion of Vietnam's iGaming industry. We are talking about online gambling market trends that have led to an increase in the number of online gamblers. These include mobile gambling options, new technologies like virtual reality (VR), gamification features, and the ability to deposit and cash out using cryptocurrencies. Moreover, players can choose from a variety of gambling options, from online sports betting to online casino games. Like players in other countries, most online gamblers in Vietnam are interested in sports betting, casinos, poker, roulette, blackjack, and other popular casino games. With that said, let's explore the key online gambling market trends in this sector.
Mobile Gaming
One of the advantages of online gambling is that gamblers can access online casino games and sports betting options on mobile devices. Today, the majority of Vietnamese citizens have access to the internet, and the use of mobile phones is known to fuel market growth in the online gaming sector. As the gambling market continues to expand, this growth has catalyzed the emergence of numerous
popular mobile casinos
in Vietnam. These casinos have options like dedicated gaming apps and mobile-compatible websites optimized for mobile usage. Not only that, but some prominent operators have also introduced online sports betting apps in response to this evolving trend.
Gamification Features
Gamification is a concept that has revolutionized the online gambling sector. Top-rated online gaming operators are taking advantage of this concept to enhance player engagement, using different methods to entice gamblers into participating in online games. For example, many gaming sites host competitive
online casino tournaments
with thrilling prizes for the winners. Meanwhile, others have created mission-based games that enable players to scoop rewards based on their accomplishments. Moreover, players can earn loyalty points and win more prizes as they progress through game levels, adding an extra layer of excitement and incentive to their gaming experience.
Cryptocurrency
High-rated online casinos and online sports betting companies use safe and modern payment methods that are widely accepted in Vietnam. Among these options, cryptocurrency is a great choice when it comes to digital transactions. Despite its relatively recent introduction, it offers numerous benefits, unlike fiat currency. By visiting the leading
crypto casinos in Vietnam,
you can deposit or withdraw money using safe and secure digital currencies. Your options include but are not limited to Bitcoin, Bitcoin Cash, Ethereum, Litecoin, USDT, and Dogecoin. These banking methods have transformed the online gambling industry by offering more flexibility, transparency, and anonymity.
Public Perceptions and Awareness of Online Gambling
The absence of locally-licensed online gambling sites in Vietnam has not prevented members of the public from gambling online. Despite strict gambling regulations, those interested in the online sports category have been able to bet on sporting events, including the action-packed FIFA World Cup. Even before the inception of online gaming, gambling was still embedded in Vietnamese culture. For example, people in the country used to and still play the extremely popular dice game known as Bầu Cua Cá Cọp with family and friends. Many players in the country are also aware of the online version of Bầu Cua.
Allowing only tourists to gamble in local gambling destinations has not hindered gamblers from playing their favorite games at casinos. In fact, Vietnamese gamblers who feel restricted have been visiting places like Cambodia, Singapore, and Macau to gamble. Likewise, players with access to the Internet do whatever it takes, including using virtual private networks, to visit international online gambling sites for real money casino gaming and betting. 
Responsible Gambling Practices at Online Casinos in Vietnam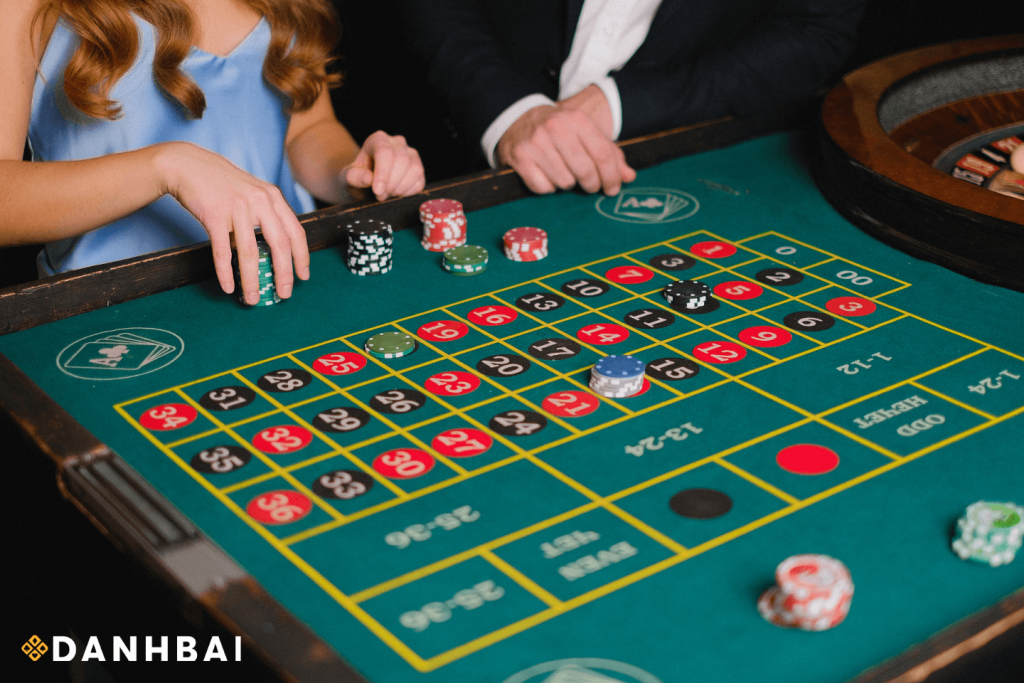 The government of Vietnam has put strict measures in place to regulate online gambling activities. For example, you must be at least 21 years old to visit casino hotels or bet on sports in the country. Moreover, those who want to gamble in brick-and-mortar casinos must earn at least VND 10 million per month and pay an entry tax. And they can only visit specific casinos that are regulated by the government.
The best international casinos accepting Vietnamese players also take the necessary steps to ensure you can gamble online in a safe and secure mode. These include using HTTPS and SSL encryption to provide a safe gambling environment and using secure online payment methods. Additionally, the top casinos are powered by trusted software providers in the online gambling market. This allows them to offer tested casino games that use random number generators. Moreover, the leading gambling operators provide responsible gambling tools such as deposit limits, bet limits, and self-exclusion options.
Online Gambling in Vietnam vs. Online Gambling in Other Countries
Considering the increasing global online gambling market size, gambling operators in Vietnam are venturing into a very competitive landscape. They have to compete with regional and global players who have already attracted players in North America, Europe, Africa, Asia, and other regions. So, is there a difference between online gambling in Vietnam and other countries? You can find the answers in our comparison below.
Online Gambling in Vietnam
VS
Online Gambling in Other Countries
Several forms of online gambling are considered illegal in Vietnam
Online gambling is legal in many other countries
Many international gambling sites are now available to Vietnamese players
The global online casino gambling market is ever growing
Sports betting is limited to football, horses, and greyhound races
Most forms of online sports betting are available
Access to different types of casino games on international platforms
Players can play the most popular casino games online
Online Gambling in Vietnam
Several forms of online gambling are considered illegal in Vietnam
Many international gambling sites are now available to Vietnamese players
Sports betting is limited to football, horses, and greyhound races
Access to different types of casino games on international platforms
Online Gambling in Other Countries
Online gambling is legal in many other countries
The global online casino gambling market is ever growing
Most forms of online sports betting are available
Players can play the most popular casino games online
Visit the Best Online Gambling Platforms for Vietnamese Players
Despite the legal issues surrounding the online gambling sector in Vietnam, you can still visit regulated casinos. Several trends have contributed to the notable market expansion in this industry, including the option to play casino games and participate in online betting on your mobile phone. Not only that, you can play the most common types of casino games for real money and transact using safe e-wallets, bank cards, and cryptocurrencies.
Since there are no locally-licensed casinos in Vietnam, the best option is to visit international gambling sites. Our curated list features the top-rated online casinos that cater to Vietnamese players. Just pick one and create an account to start gambling online. Don't miss out on claiming your online casino bonus upon deposit to revel in bonus funds or free spins. And always remember to employ your preferred strategies to maximize your winning potential and to play responsibly.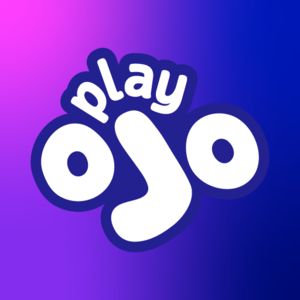 PlayOJO
Wagering: No wagering requirements
FAQ
Are There Legal Online Gambling Sites in Vietnam?
Vietnamese players who want to enjoy casino gaming or sports betting online are advised to visit regulated online gambling sites. Many international gambling platforms offer real-money gambling services in the country. The safest online gaming sites to visit are those licensed by renowned authorities in the online gaming industry.
What Are the Latest Online Gambling Market Trends in Vietnam?
The increasing market growth in Vietnam's casino gambling industry is influenced by the latest online gambling market trends. These include the growing number of mobile gamblers, the use of gamification features, the adoption of cryptocurrency, and technologies like virtual reality. Access to internet services has also contributed to market expansion.
Which Online Gambling Options Are Available to Vietnamese Players?
Vietnam boasts a growing online gambling industry with numerous offerings. The major gaming options include sports betting, casinos, poker, bingo, the lottery, and e-sports. When it comes to casino games, online players can choose from slots, table games, and live casino options.
Who Are the Key Players in the Vietnamese Online Gambling Market?
Vietnamese internet gamblers have access to almost everything the global online gambling market has to offer. Players can now play on the leading gambling platforms available in European countries, North America, Asia, and other parts of the world. We have reviewed and listed the top offshore online gambling sites you can visit in Vietnam on this page.